Order of Eastern Star - State of Louisiana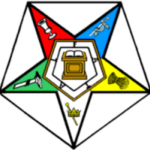 We are members of the largest fraternal organization in the world for both men and women.  Our members are comprised of both men who are Master Masons and women with specific Masonic relationships. In addition, membership comes from two Youth Organizations: the International Order of Rainbow and the International Order of Job's Daughters.  Eastern Star encircles the world with members in the United States, Canada, and over 18 other countries.  Subordinate Chapters are grouped together to form a jurisdiction called a Grand Chapter.  Our Chapters are members of the Grand Chapter, Order of the Eastern Star, State of Louisiana.  The Grand Chapter is under the jurisdiction of the General Grand Chapter. Though our teachings are based on the Bible, our Order of the Eastern Star is not a religion and is neither secret nor political.  Our spiritual symbol is the Star of Bethlehem.  Thus, the five-pointed star is our accepted emblem.  Eastern Star as a fraternal service organization strives to build a better, more fulfilling way of life.  Many of our members dedicate themselves to supporting a variety of local and national charities.  Millions of dollars are raised annually in support of humanitarian causes. Eastern Star Chapters donate funds to a wide variety of worthy charities.  Some examples are:  Cancer Research Project, Arthritis Fund, Heart Fund, Shriners' Charities, and many other charities within each Grand Jurisdiction.  In the United States alone, Masonic organizations give $1.5 million a day to charity.
OES Service Dogs
 – As the primary and identifying charity, the Order of the Eastern Star advocates for qualified Service Dog programs and provides financial assistance to such organizations, aiding their efforts to serve mankind and to allow individuals to achieve independence. Youth Projects.  Eastern Star gives support to young people who are members of Rainbow for Girls, Job's Daughters, and the Order of DeMolay.  These fine young people who are training themselves to be leaders are likely prospects to become valued Eastern Stars or Masons.  The Order of the Eastern Star and the Masonic fraternity are highly rewarded by their support of and interest in these youth organizations. ESTARL.  (Eastern Star Training Awards for Religious Leadership) is a scholarship fund for those who are going to school for the purpose of religious training.  Each state administers their own ESTARL program.  Those wishing to apply for an ESTARL Scholarship should contact the Grand Secretary of the state or province in which they reside.
To Sum it Up, The Order of the Eastern Star
Is an International Fraternal Organization for Women and Men, a part of the Family of Freemasonry.
Conducts Fraternal, Social and Charitable activities, local and national charities, religious and other scholarships, homes for seniors.
It is comprised of persons with religious convictions but is not a religion.
It is respected for family values, honesty in business and life, service in the community and fraternal love among its members.
Eastern Star is many things to many people, but most important of all, it is a way of life.
There are no upcoming events to display at this time.
Please click the button to search for our chapters by name, city, or number.
Want to get updated on current events?